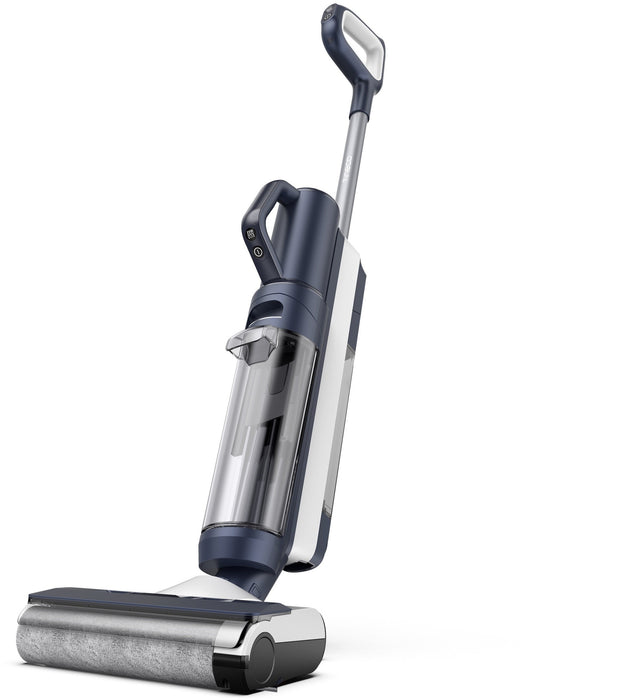 TINECO - One S5 Combo vacuum cleaner
Vacuum, wash (2 in 1)

Dry suction mode

Clean water tank capacity 0.5 L

Dirty water tank capacity 0.45 L

Rapid drying of floors

Autonomy 20 minutes for the cleaner / 50 minutes for the hand vacuum cleaner

Power 190 Watts / Suction 22 Watts

Roller self-cleaning function

Smart Cleaning / Dirt Sensor

Wifi connected to the Tineco app
The Tineco One S5 Combo stick vacuum cleaner
 

is a versatile device that

 
combines vacuuming and floor washing functions in a single operation.
Thanks to its two separate compartments,
 

you can use

 
clean water constantly
 

, ensuring

 
optimal cleaning
 

.

 

Additionally,

 
this device easily transforms into a handheld vacuum cleaner
 

, allowing you to

 
dry clean various surfaces.
Equipped with

 
intelligent iLoop technology
 

, it

 
automatically detects dirt and adjusts suction power
 

, roller speed and water flow for optimal results.
Its new design also improves cleaning of edges and corners,

 
reaching hard-to-reach areas
 

.
The smart display
 

provides real-time information on product status.
The Tineco One S5 Combo offers a

 
convenient and efficient cleaning experience.
FREE DELIVERY | SECURE PAYMENT