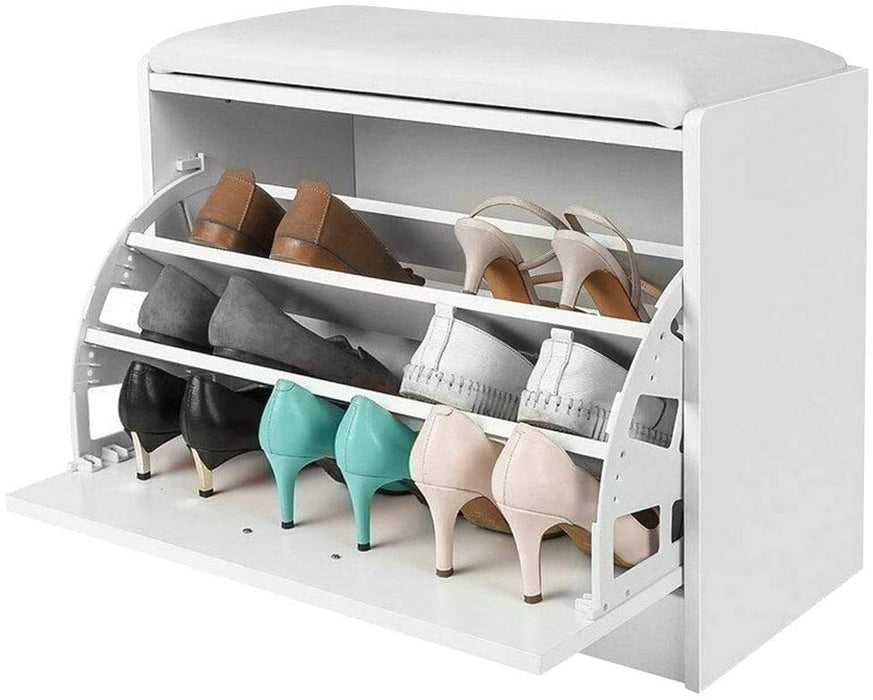 White Wooden Shoes Storage with Leather Seat
For a modern and constantly moving home, it is desirable to focus on a selection of practical furnishings, such as the new and extraordinary Bakaji bench with faux leather seat.

Featuring a triple depth folding door, this shoe rack allows you to store up to about 6 pairs of shoes compared to the classic ones and get them all at your fingertips.

The frame is made of melamine material which is very durable, durable and easy to clean, in a very elegant white colour. It also comes with a comfortable faux leather seat that guarantees excellent comfort of use and thus transforming this shoe rack into a comfortable bench where you can wear your shoes.

From the size of just 60 x 30 x 48 cm this shoe rack can be placed almost anywhere, like behind doors and cabinets or at the entrance to your home while taking up the smallest footprint.

The materials used and its wide functionality, make the new Bakaji bench shoe rack a top quality furniture accessory with a simple and minimal design that combines an elegant and refined aesthetics with a wide utility.
FREE DELIVERY | SECURE PAYMENT