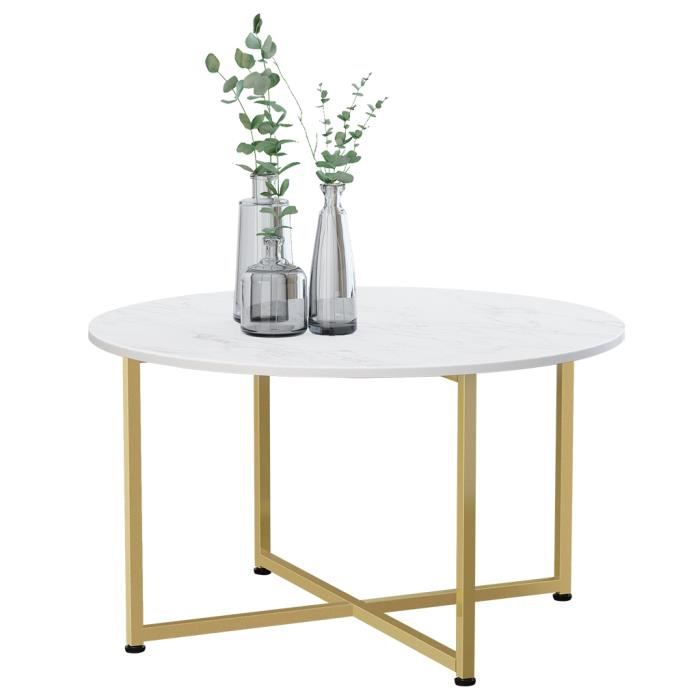 Round Coffee Table - Contemporary Style - Perfect for any Room
Bring a taste of what's on trend in your living room with this modern round coffee table.

 
Crafted from metal, its frame features a crisscross base in a gold finish for a hint of glamor.

 

At the top, the circular top is crafted from high quality manufactured wood with a durable laminate finish, versatile enough to blend in with most color palettes.
Product Main Features:
Dimension: 80 * 80 * 40cm
Material: metal + marabe sturdy construction
FREE DELIVERY | SECURE PAYMENT