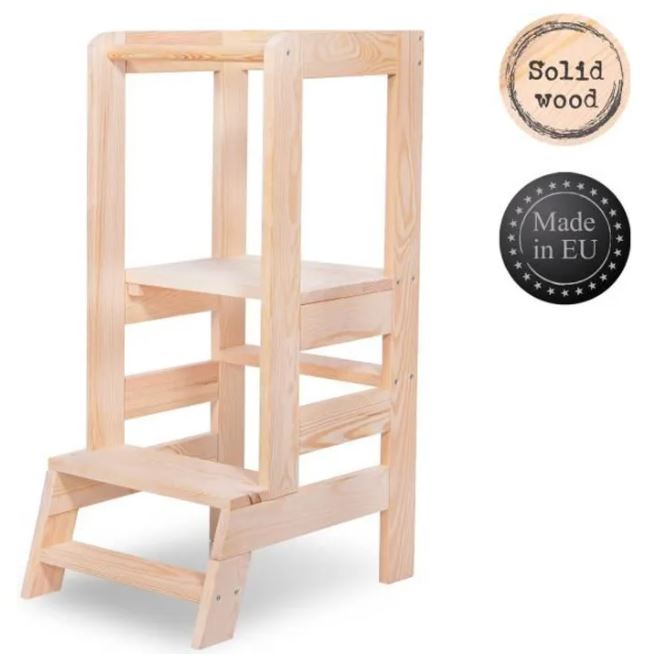 Montessori Learning Tower
The learning tower is the ideal product for children who want to help their
parents in the kitchen and who have not yet reached the level of the table.

 

This platform allows 
parents to keep an eye on the baby.
This tower is also equipped with 2 steps so that the child can climb onto the platform
independently.

 
The learning tower was manufactured in the company's factory with care and attention 
selecting the best materials.
Safety: provides a safe and stable place to stand high on the worktop,
can be fastened quickly and easily at different heights.
Stability: Above all, we focus on children's safety, reliability and
quality of the article.
Independence: allows the child to go up and down on their own.
Versatile: By inserting a panel, an additional step is created.
Strength: made of solid pine wood, all edges have been sanded, stability,
simple and safe assembly technology, beautiful design in a lightweight form.
Dimensions: Height: 90 cm, Width: 39 cm, Depth: 52 cm
Adjustable in three heights: 20 cm, 33 cm and 49 cm, Max.

 

Load: 100 kg