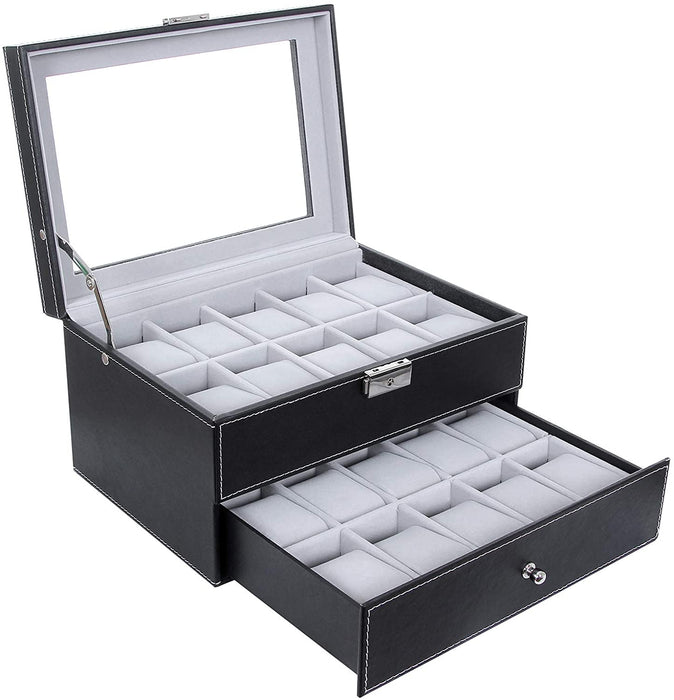 Leather Watch Storage Box
Color: black (outer) + grey (interior), dimensions: L x W x H: 28.5 x 20.5 x 15 cm (11.2" x 8.1 " x 5.9"), main material: faux leather + suede + MDF.

Perfect for both personal home decoration and business use. 20 grids (size: 9 x 4.5 cm), ideal for displaying watches and jewelry in a place.

Transparent top, give you a better viewing to select your preferred watch.

Soft removable pillows (size: 4.5 x 7.5 x 4 cm), keep your watches and jewelry in optimum condition.

With a lock and two keys, provide increased security.