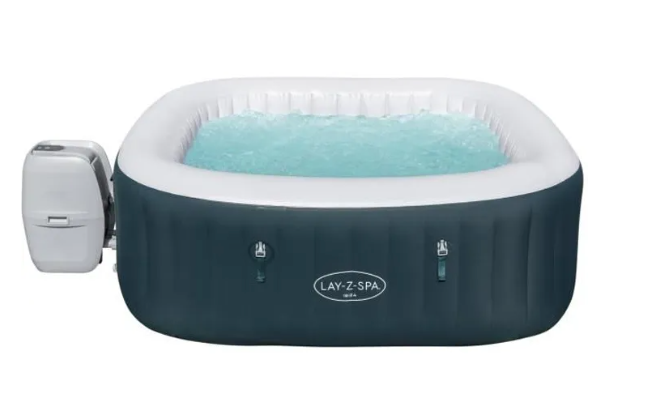 The Lay-Z-Spa Ibiza Airjet is our most affordable square hot tub ever with enough space for up to 6 people to relax and unwind. It includes a deeply relaxing 140 Airjet massage system that surrounds you with a cloud of tiny bubbles.
The FreezeShield system makes the hot tub usable all year round – automatic. 
Heating starts at 6°C, switches off at 10°C, and prevents the water from freezing.
Folding control panel and digitally controlled pump with the following functions: Heating (1.5-2.0 °C/h, up to max. 40 °C) - Cleaning (filter capacity: approx. 1325 l/h) - Powerful AirJet massage with 140 air jets - Air filling/air suction - Energy-efficient timer.
Easy-access digital control panel heats water up to 40°C.
The AirJets release hot air into the water that envelops you in a bubbling and soothing bath: a real relaxation session.
FREE DELIVERY | SECURE PAYMENT