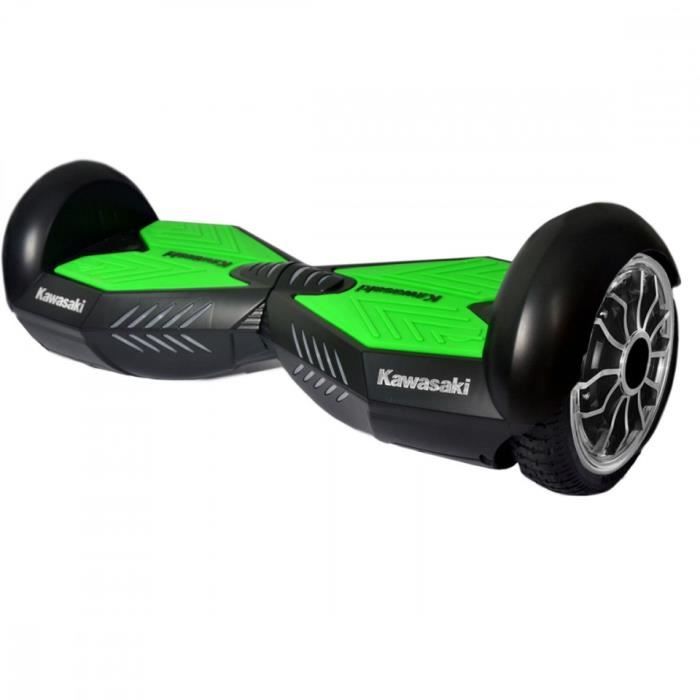 Enjoy a different and exciting driving experience by Kawasaki!
✅ Electric motor power: 350 W

✅ Maximum autonomy: 20 Km

✅ Maximum speed: 20 km / h - Tire size: 10 "

✅ Maximum weight: 130 kg - Curb weight: 11.25kg
Hoverboard Kawasaki is born from a collaboration between Puro and the historical american motor company.
Hoverboard is a new exciting driving experience, designed to live the mobility in a smart, ecological, practical and safe way.
Easy to be used in the open air, the Kawasaki electrical balance scooter, defines a new concept of mobility.
The high safety and quality standards guarantee a totally complete Hoverboard, with sophisticated technical features, ready to surprise in an original way.
Learn more about Hoverboard, choose the smart way to move around in the city!
***********24 Months Warranty**************
FREE DELIVERY | SECURE PAYMENT