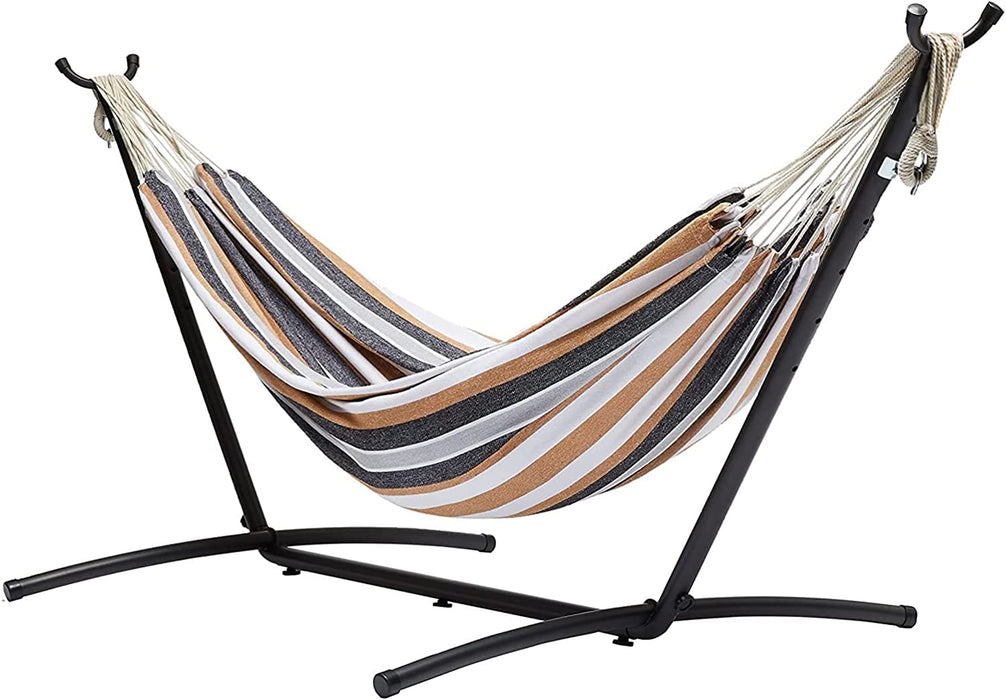 Luxurious Hammock for maximum comfort
This hammock is made from sturdy materials and is designed to provide maximum comfort and relaxation for the user.
It is easy to set up and can be used in any outdoor space. With its durable construction and stylish design, this hammock is sure to be a great addition to any backyard or patio.
Enjoy the ultimate in relaxation in the comfort of your own home. Our Luxurious Hammock is designed to fit two adults and holds a maximum weight of 400 lbs.
Hammock dimensions: 238.76 x 160 cm (total length: 330 cm)
It comes with a double hammock, a space-saving heavy-duty steel stand, and a carrying case. No additional tools are required. Plus, it's made from a cozy blend of polyester, cotton, rayon, and other fibers--experience pure bliss!
FREE DELIVERY | SECURE PAYMENT