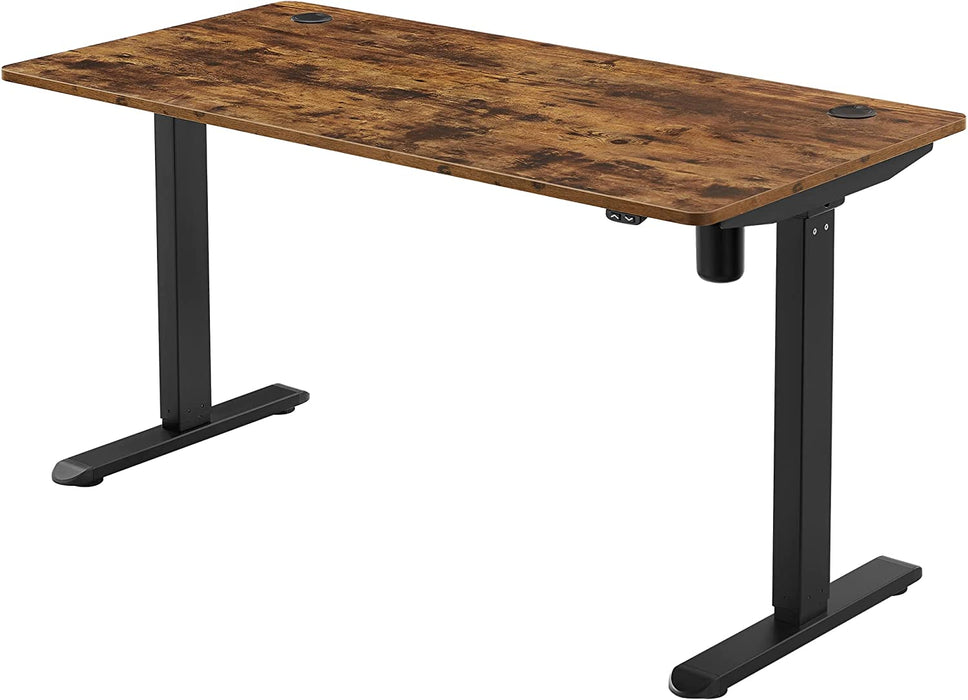 MDM Electric Sit-Stand Desk with Height Adjustable
This electric table is height adjustable, so it is suitable for all family members and can be used by both children and adults.

 

If you don't want to sit all day, this desk allows you to work standing up, which relieves the spine and burns more calories.

 
Ideal for anyone who has to sit at their desk for a long time.
This table is height adjustable between 73 and 114 cm, suitable for users between 1.1 and 1.95 m. The adjustment speed is 25 mm/s (without noise). Sitting or standing? Find the ideal position to work better
Stable structure: The double support bars give this sit-stand desk great stability and load capacity, no more wobbling. Thanks to its steel legs, this desk supports up to 100 kg
Adjustable length: The length is adjustable between 115-147cm, the base is suitable for desk tops of different sizes (length: 120cm-180cm, width: 60-80cm)
High-quality table top: The 140 x 70 cm table surface is made of seamless chipboard. It is durable and easy to clean. Screw holes are pre-drilled. Rounded corners protect you from knocks
FREE DELIVERY | SECURE PAYMENT