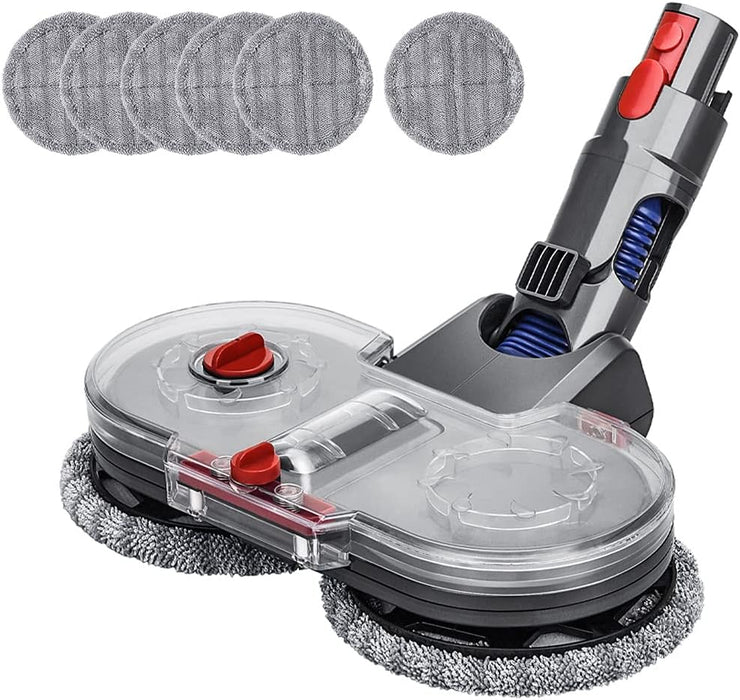 Electric Mop Head for Dyson Stick Vacuum V7 V8 V10 V11 V15 with Removable Water Tank, 6 Washable Mop
The replacement part works with Dyson V7, V8, V10, V11 and V15 stick vacuums.

The electric vacuum head comes with a removable water tank, allowing you to vacuum and clean at the same time.

This vacuum cleaner attachment works great on marble, tile, wood and other smooth, hard floors.

With a high-power dual-tower motor, it cleans incredibly efficiently at up to 7-10 cubic meters per minute, saving you time and labor.

This mop head comes with 3 packs of washable microfiber pads and can clean and polish floors as needed.
FREE DELIVERY | SECURE PAYMENT