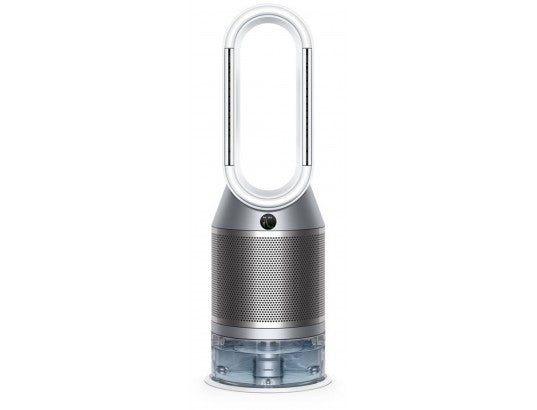 Dyson Purifier Humidify+Cool Auto react
Purifier. Humidifier. Fan. All In one.

Automatically senses captures, and traps pollutants for cleaner air
Purifies and humidifies the whole room.
Dyson PH3A - Dyson 24 months warranty
Automatically purifies and hygienically humidifies for a healthier, more comfortable environment
The latest Dyson purifier humidifier is engineered to help improve your air quality. An advanced filtration system combines an activated carbon filter to remove gases and odors with a HEPA filter to capture 99.97% of particles 0.3 microns in size. Powerful Air Multiplier™ technology projects purified, humidified air throughout the room.

Senses and reports, automatically
Integrated sensors constantly analyze your air, while our unique algorithm cross-checks data every second. It diagnoses pollutants at a molecular level, displaying live results on the LCD.

Captures gases and ultrafine particles
The HEPA filter captures 99.97% of particles 0.3 microns in size. A layer of activated carbon also removes odors and gases including VOCs.
Destroys potentially harmful bacteria
Dyson Ultraviolet Cleanse technology exposes every drop of water to a UV light, removing 99.9% of bacteria in the water to hygienically humidify.
Fully sealed to HEPA H13
To prevent pollutants from leaking back into the air, it's not just the filter that's sealed to HEPA H13 standard⁴, it's the whole machine. So what goes inside, stays inside.
Frequently Asked Questions: 
+ What is new about the Dyson purifier, and humidifier, and how is it different from other purifier humidifiers?
We've re-engineered our latest purifier humidifier to be fully sealed to HEPA H13 standard. With a hassle-free Deep clean cycle that eliminates mineral build-up throughout your machine's water system.
FREE DELIVERY | SECURE PAYMENT