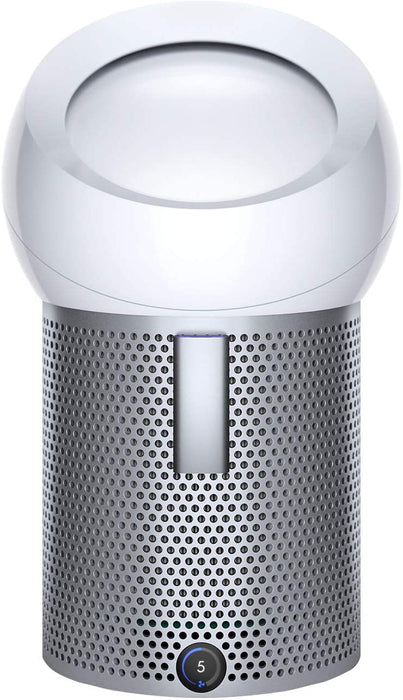 Personal Air Purifier Fan
Engineered to help improve air quality, a sealed filter combines an activated carbon and glass HEPA filter. Together, they capture gases and ultrafine particles from the air. It then uses Dyson Core Flow technology to project cooling, filtered air – precisely where you need it.
HEPA filters for better purification. Core Flow tech channels air into a cooling stream. Oscillating function circulates air over a wider area. Set the fan to switch off after a set amount of time. Can be operated by remote control.
Smooth 70˚ oscillation. Set your machine to rotate from side to side, to deliver airflow through a 70˚ range.
A comfortable night's sleep. At night, you can set the sleep timer anywhere between 30 minutes and 8 hours. So you can keep cool and comfortable while you rest.
Easy filter maintenance. Built-in reminders show you when your filter needs to change. It's quick and easy to do, to ensure your machine is always working at its best. The LCD screen shows your airflow speed, modes, and filter life.
FREE DELIVERY | SECURE PAYMENT