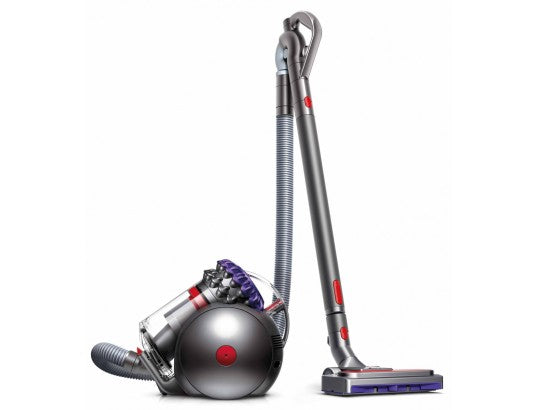 DYSON Cinetic Big Ball Parquet 2 canister vacuum cleaner
Cyclones 2 Tier Radial™: captures microscopic dust

Cyclones 2 Tier Radial Technology

The only vacuum cleaner that stands up when it tips over

Snap button to eject dust without touching it

Optimized comfort of use

Pneumatic brush
The DYSON 
Big Ball Parquet
 2 is the only vacuum cleaner that stands up when tipped over and hygienically ejects dust. The hinged handle swivels in three directions and articulates 360° for greater control. 
This vacuum cleaner has everything to seduce you thanks to its many advantages: Cyclones 2 Tier Radial™: this advanced technology allows the Bigball Parquet 2 to separate, then capture, dirt and dust or any allergenic particles anywhere in your interior. 
The body of the Dyson Big Ball Parquet 2 bypasses obstacles. With optimized stability. Dyson Big Ball canister vacuums maneuver easily around obstacles and around corners. Hygienically Ejects Dust You can now hygienically eject dust and debris with the push of a button. You don't need to touch dust anymore. Well equipped, with its pneumatic brushes as well as its small nozzle and its two-in-one accessory, it thoroughly cleans your floors and every nook and cranny of your interior. 
Its pneumatic brush automatically adjusts to your floors in order to clean all types of surfaces. As soon as the floor type changes, the pneumatic system automatically adjusts the height of the brush sole.
FREE DELIVERY | SECURE PAYMENT | 24 months warranty