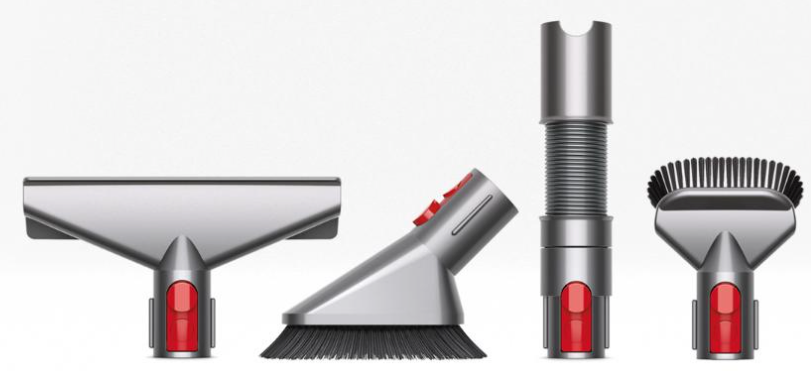 Eliminate dust, dirt, and allergens throughout your home with this set of four Dyson vacuum accessories.
Flexible Extension: Folds and extends up to 1.2 meters, making it easy to reach nooks and high surfaces. 
Rigid Brush: The beveled bristles create a rotating motion that dislodges dirt from the carpet and directs it directly into the airflow. 
Wide mouthpiece: Increases the suction surface for easy cleaning of stairs, upholstery, and curtains. 
Designed for Dyson V8 ™ and V7 ™ cordless vacuums *
FREE DELIVERY | SECURE PAYMENT