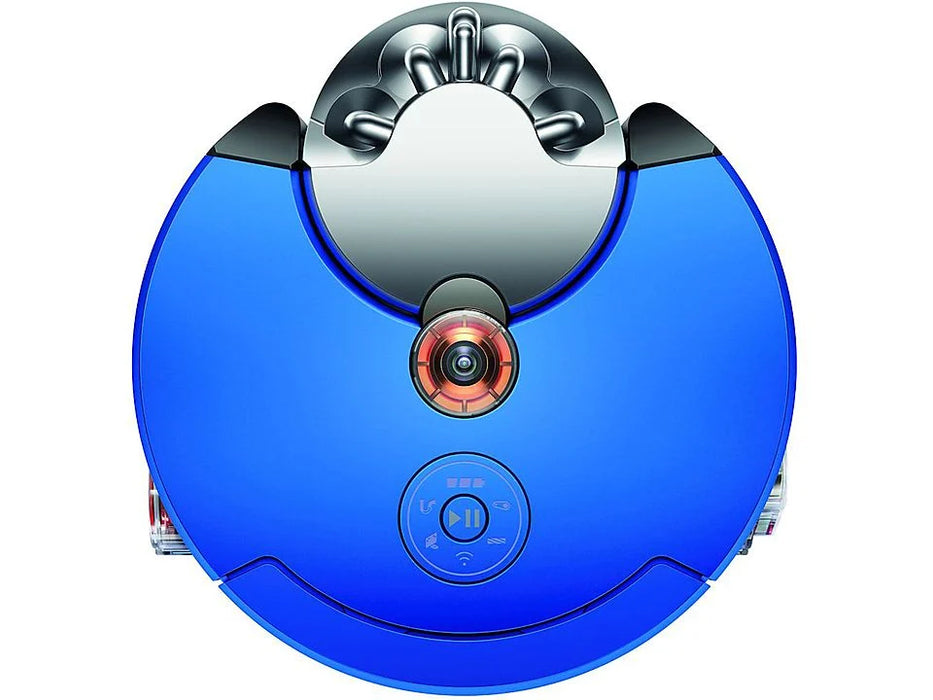 Dyson 360 Heurist™ robot - Vacuum cleaners
Robot Vacuum Cleaner 
Intelligent SLAM vision system. For accurate navigation. LED light ring. Sees where is going even in low light. Full-width brush bar. Wherever it goes, it cleans. 
Patented cleaning technology. Powerful suction.
Combines the 78,000rpm Dyson digital Motor V2 with patented Radial Root Cyclone technology, for powerful suction. 
 Dyson 360 Heurist

Dyson digital motor V2:
The Dyson digital motor V2 combined with Radial Root cyclonic technology generates 78,000 rpm with 20% more suction power.

Unique 360° vision system:
SLAM technology (Simultaneous Mapping and Scanning System) allows the Dyson Heurist robot vacuum cleaner to position itself inside the room. At the slightest movement, the distance sensors scan the area every 20 milliseconds.

Full-width brush:
The roller covers the entire length of the brush. The carbon fiber filaments and stiff nylon bristles generate 1,600 rpm capturing fine dust from carpets and floors.

Great low-light performance:
Eight LEDs operate individually to help the robot move even in low light conditions.

It is controlled with a simple gesture:
The icons show the progress of the robot and communicate a lot of information, including the battery level, the Wi-Fi connection, and the presence of obstructions in the brush.

Dyson Link app:
The Dyson Link app connected to your robot provides all the information you need, including cleaning schedules, software updates, and performance reports.

Three Cleaning Modes:
Three cleaning modes according to your needs.
FREE DELIVERY | SECURE PAYMENT