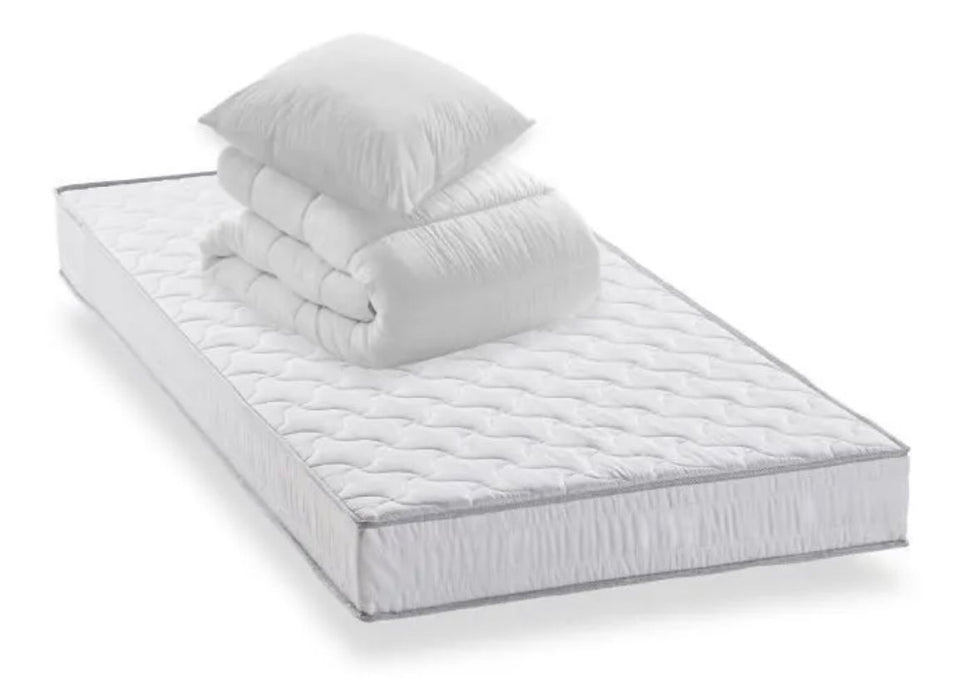 Dream Pack Ready To Sleep - Mattress - Duvet - Pillow Set
Mattress 90x190cm + Duvet 140x200 + Pillow 60x60 - 16 cm.
The ready to sleep pack is a quality mattress with a profiled core in comfortable 24kg/m cubed density foam. The major advantages, are good air flow and perfect support of the spine.
The pack is includes a 140 x 200 duvet and a 60 x 60 pillow, 600gr polyester padded fabric.
Soft and & Hypoallergenic 
Woven ticking which offers you optimised ventilation and healthy, hygienic comfort.
Ergological Comfort 
Design respecting the morphology of the body for optimal comfort.
FREE DELIVERY | SECURE PAYMENT