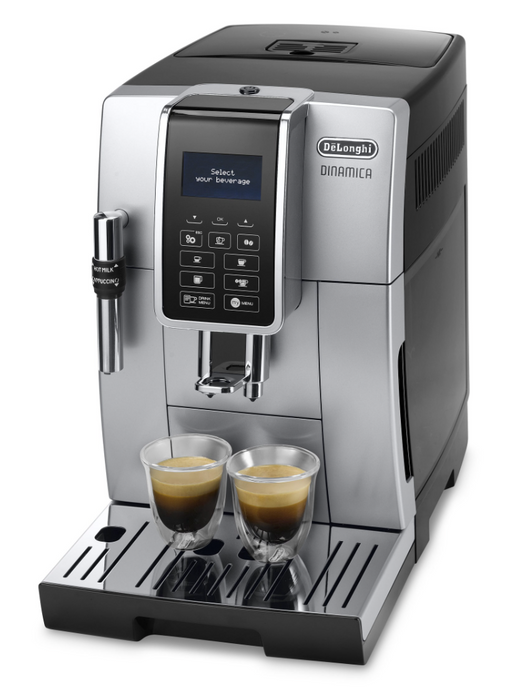 Delonghi Fresh Bean to Cup Coffee Machine


Delonghi Bean To Cup Domestic Coffee Machine
Brew the perfect cup of coffee with ease and convenience! Our 4-drink bean/ground coffee machine has direct access, allowing you to choose from a range of coffee drinks. Plus, you can prepare two coffees at the same time, with an adjustable grind of up to 13 levels. Make creamy froth with the cappuccino steam nozzle, and remove the drip grid when necessary. And the integrated grinder provides adjustable fineness of grind, with 13 levels of customization. Enjoy the perfect cup of coffee every time!
The FEB 35.35.SB coffee robot with bean grinder will allow you to make authentic Italian espresso extracted at high pressure, long morning coffee , strong in caffeine and extracted at low pressure, but also the classic softer coffee and longer than the espresso or the Doppio+, which is loaded with aromas and caffeine.

You can use the coffee robot with ground or bean coffee , and prepare two cups at a time.

Pre-infusing the grind will give your coffee more aroma. You can prepare delicious cappuccino thanks to its nozzle which has a dimmer to froth or heat the milk.

The programming will allow you to record up to 4 coffee drinks in direct access: Espresso, Long, Doppio+, Classic coffee, accessible via its intuitive control panel with graphic display screen and touch buttons.
FREE DELIVERY | SECURE PAYMENT