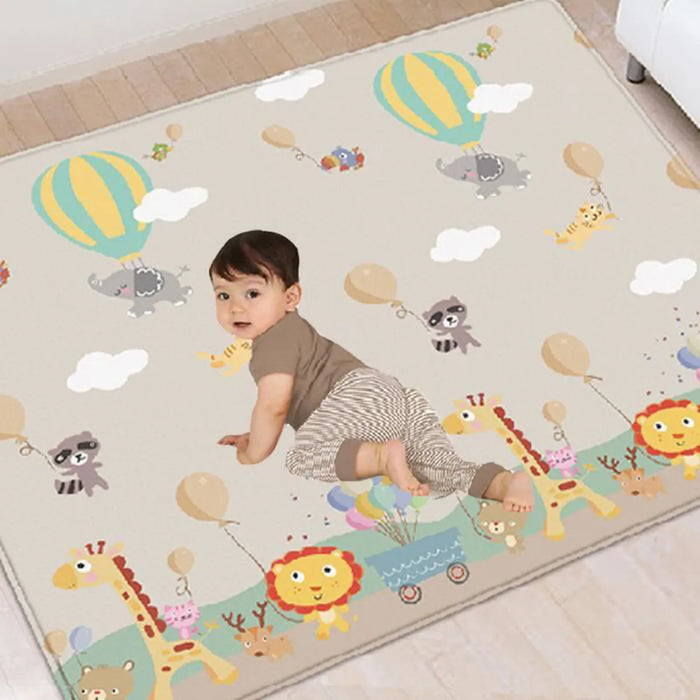 Playmat Baby Crawling Mat for Floor Baby Mat Large Soft Extra Thick 200 x 180 cm
The baby foam play mat is made of high-density foam, which is safe and non-toxic. Due to its unique two-sided pattern, non-slip design, numbers and letter patterns, the mat promotes children's play. tactile learning, recognizes the alphabet in advance, learns happily while climbing, and helps stimulate the baby's imagination and fine motor skills.
Large in size, it forms an ideal play area for the baby on the grass and the beach, allowing him to play on all fours on the soft mat and to crawl more comfortably without hurting his knees. After being folded, a small size baby play mat can be easily carried out, so it is easy to store and carry when going out.
Soft, comfortable and thick, it provides warmth and sound insulation. Downstairs neighbors will never complain about noise again!
Waterproof and easy to clean. After being soiled with food, use a damp cloth or sponge to quickly wash away any stains.
Double sided
Double-sided design with antelopes and giraffes playing in the forest in the front and train tracks in the back, and have fun driving toy cars on the highway lanes, with these cute patterns stimulate children's visual development children.
BPA free, safe for children
Made from the world's safest XPE material, completely non-toxic, odorless. Extremely safe and hygienic place for babies
Waterproof Foam Play Mat
The waterproof baby mat is easy to wipe down with baby wipes or cloths when dirty from spit, spills or food residue
FREE DELIVERY | SECURE PAYMENT