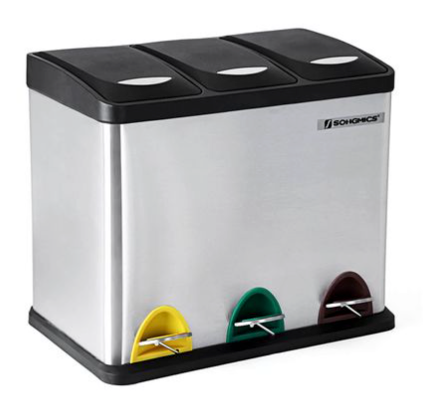 24L Rubbish Bin Pedal Recycling Waste Separation System
Kitchen trash can with 3 inner buckets of 8 Ltrs each
Material: Stainless steel trash bin, inner plastic bucket. 
Color: Wastebin in stainless steel color + black bucket. 
Sophisticated Design: Its compact design and stainless steel finish give a premium look that compliments any kitchen, home, or office space. It is also fingerprint-proof.
Different colors to help you in identifying the bins.
Odor-free experience: With its firm seal, the individually operated pedal lids ensure to keep any bad odor concealed. 
Very easy to clean.
FREE DELIVERY | SECURE PAYMENT