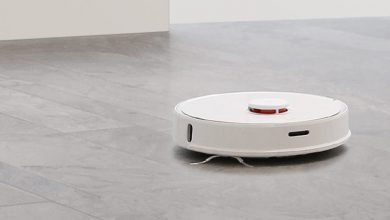 Which wet and dry Robot is the best in the market?
The Roborock S50 has been voted the best in the market!
🗣
 Here are 12 reasons why it is the best than any other wet and dry robot cleaners?
---  Big house? No problem the Xiaomi Roborock S50 provides up to 150 minutes of working power, you do not need to worry that your robot is going to stop, out of battery, in the middle of a cleaning cycle. It has the longest-lasting battery life, only the Xiaomi 1S, Mi Robot, Roborock Xiaowa E3 work for up to 150 minutes. 
--- Recharge & Resume. Only high-end robots resume cleaning after recharging. It makes the robot cover even more cleaning area in one cleaning cycle.
--- It has the strongest suction power. A few flagship models deliver 2,000 Pa of suction thanks to which the cleaner picks up even the smallest particulars on carpet.
--- The S50 mops and sweeps at the same time. Some cleaner either sweep or mop, most of the robot vacuums only sweep.
--- There are a few ways to set block off areas: by drawing a rectangle on a map or setting No-Go Lines. The machine will not cross those zones. Not all the robot vacuum cleaners that are based on the LDS laser support virtual boundaries. Those that are equipped with a gyroscope or camera don't have this feature.
--- The Roborock can work within one or two rooms thanks to the zoned cleaning. Only a few flagship models have this option.
--- The S50 can identify carpet flooring. It boosts up suction to its maximum level when it recognizes carpets/rugs. Only a few models in the industry can identify carpets and most of them were produced by Roborock.
--- Only a few models can climb a 20 mm obstacle which makes them suitable for thicker carpets.
--- Thanks to the three processors inside, the Roborock can be tracked in real-time, you can watch it building a map in the Mi Home app.
--- Washable HEPA. This makes the filter last longer. Most of the filters can't be washed. It is safe for those who suffer from allergy and asthma.
--- LIDAR technology helps the robot to build an accurate map and allows the Roborock to remember your home layout.
---
Thanks to the mapping, the robot navigates in a purposeful pattern, it
never misses a spot
and doesn't go over the same areas again.