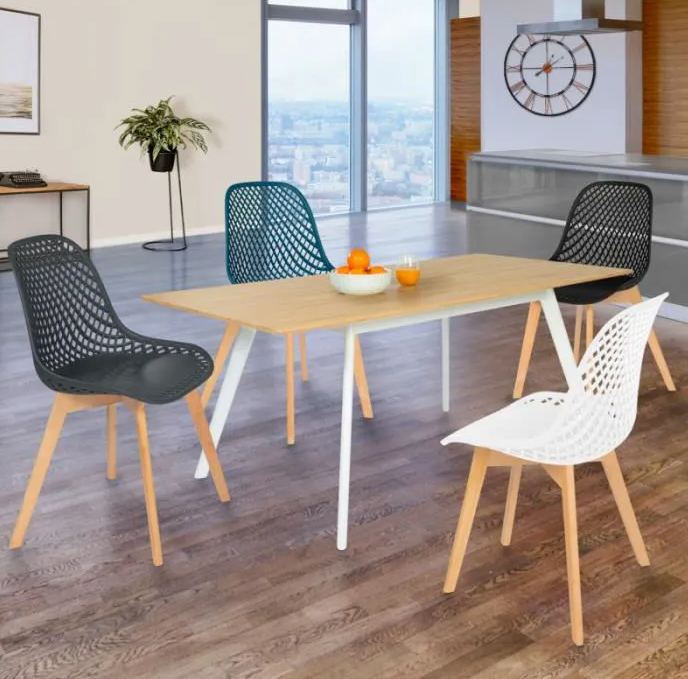 NEW! Lot of Dining chairs NEMEO
Are you looking for designer chairs with a seat that is as beautiful as comfortable?
Choose our NEMEO Model!
Whether you install them in your dining room, kitchen, or office, these Scandinavian duck blue chairs will certainly find their place in any room of your home.
In addition to bringing a touch of modernity to your room, they offer the most pleasant comfort. The backrest of these polypropylene chairs will bring flexibility and solidity to the model.
Very stable, they have 4 feet in beech wood with worked finishes. In duck blue, they will match all styles of interior and will adapt to your furniture. In addition, their beech wood legs will bring hiding to the whole chair.
Take advantage of a trendy design and a low price with this pretty set of 4 chairs!
Total dimensions: Length 54 cm x width 56 cm x height 86 cm- Seat width: 46 cm- Seat height: 46 cm-
FREE DELIVERY | SECURE PAYMENT